Fishcamp 3rd Anniversary OYSTER ROAST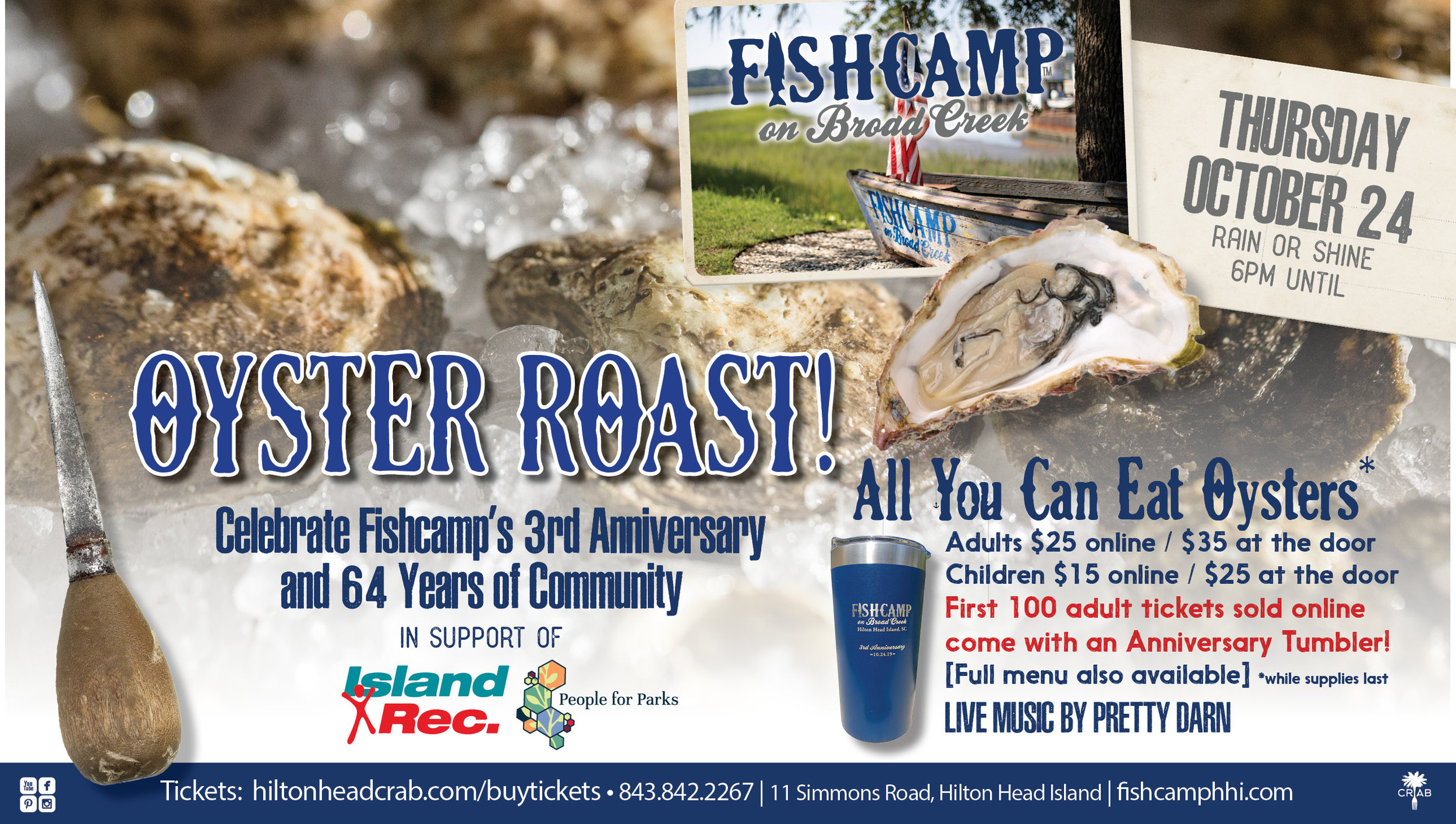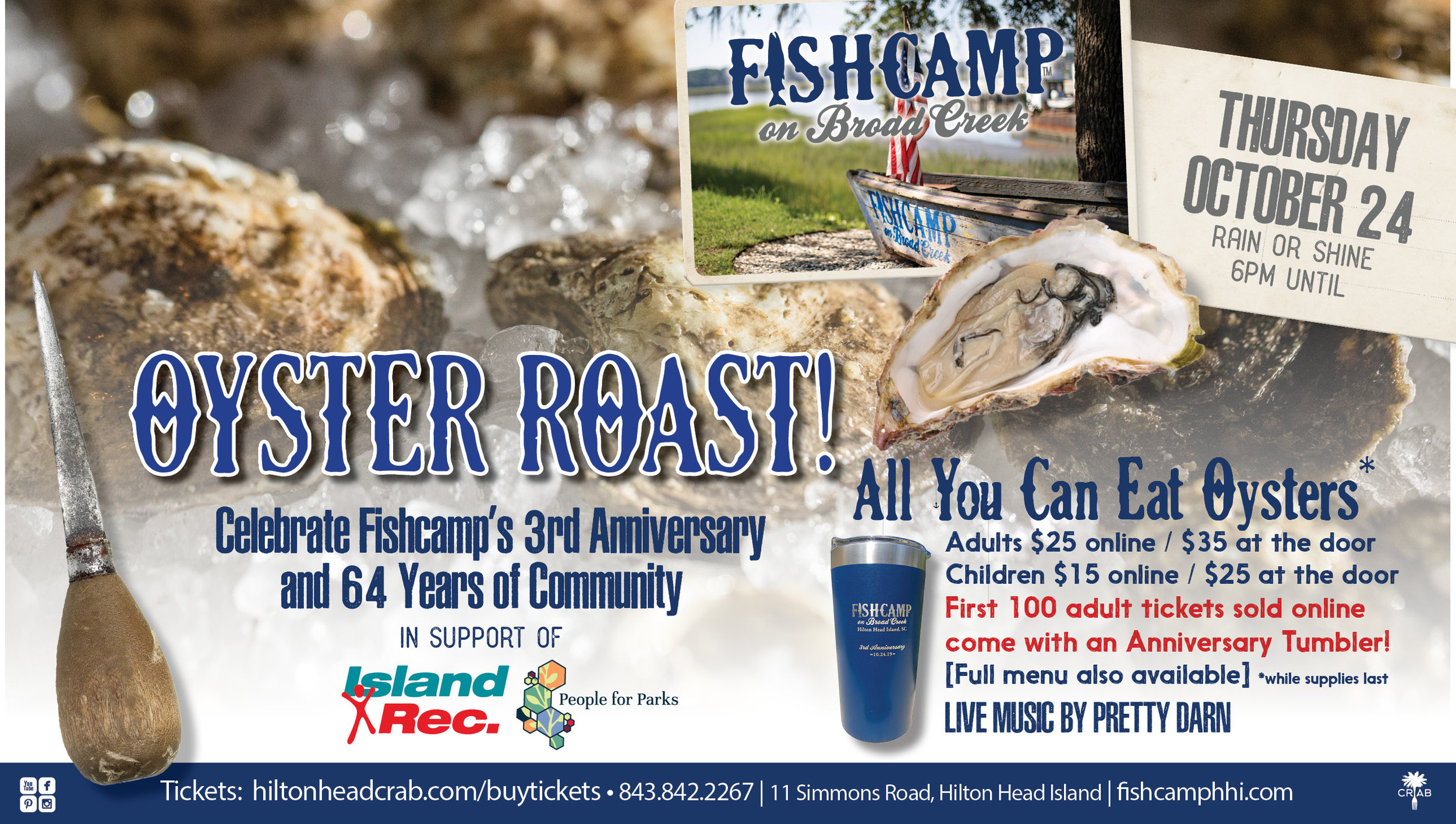 sale
Fishcamp 3rd Anniversary OYSTER ROAST
Fishcamp on Broad Creek's 3rd Anniversary Oyster Roast
Thursday, October 24th from 6pm (Rain or Shine)
Celebrate Fishcamp's 3rd Anniversary and 64 Years of Community in support of Island Rec. Center and People for Parks
All You Can Eat Oysters (while supplies last) Child's ticket valid for children 12 and under.
First 100 adult tickets sold online come with an Anniversary Tumbler!
[Full menu also available, not included in event price]
Live Music by Pretty Darn
PLEASE NOTE: If you are purchasing both Adult and Children's tickets, purchase one type, then the other - the cart link is on the top right of the page to complete your purchase.